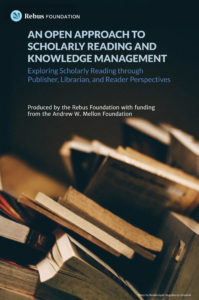 Many of you shared your insights on scholarly publishing and deep reading with us in an online survey on digital reading back in October, as part of a larger Rebus Foundation research project funded by The Andrew W. Mellon Foundation.
The public report is now available. It details explores scholarly reading through publisher, librarian, and reader perspectives and details other findings from the research.
We hope you'll help us spread the word, and we welcome your feedback on the report.