From the beginning, Rebus Community has always been dedicated to building a model for open publishing with collaboration and inclusivity at its core to serve the open education field's needs while highlighting the community's values. The following Guides represent years of collaboration and conversations, and a wide range of collective knowledge and experience within the Open Community.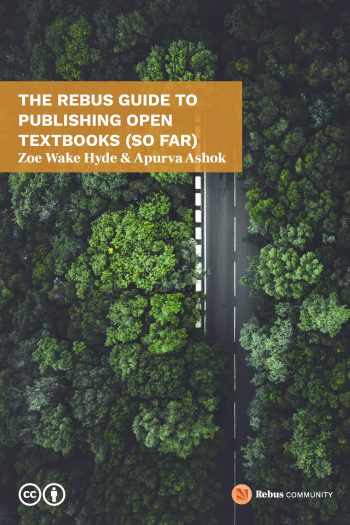 The Rebus Guide to Publishing Open Textbooks (So Far) is a living repository of collective knowledge, written to equip all those who want to publish open textbooks with the resources they need. The goal of this guide is very simply to help you create quality OER, build a community around it, and in doing so, to make a positive impact in the world.

Check out the accompanying video series!